About Us
JUICED UP GROMS
Healthy Living For Kids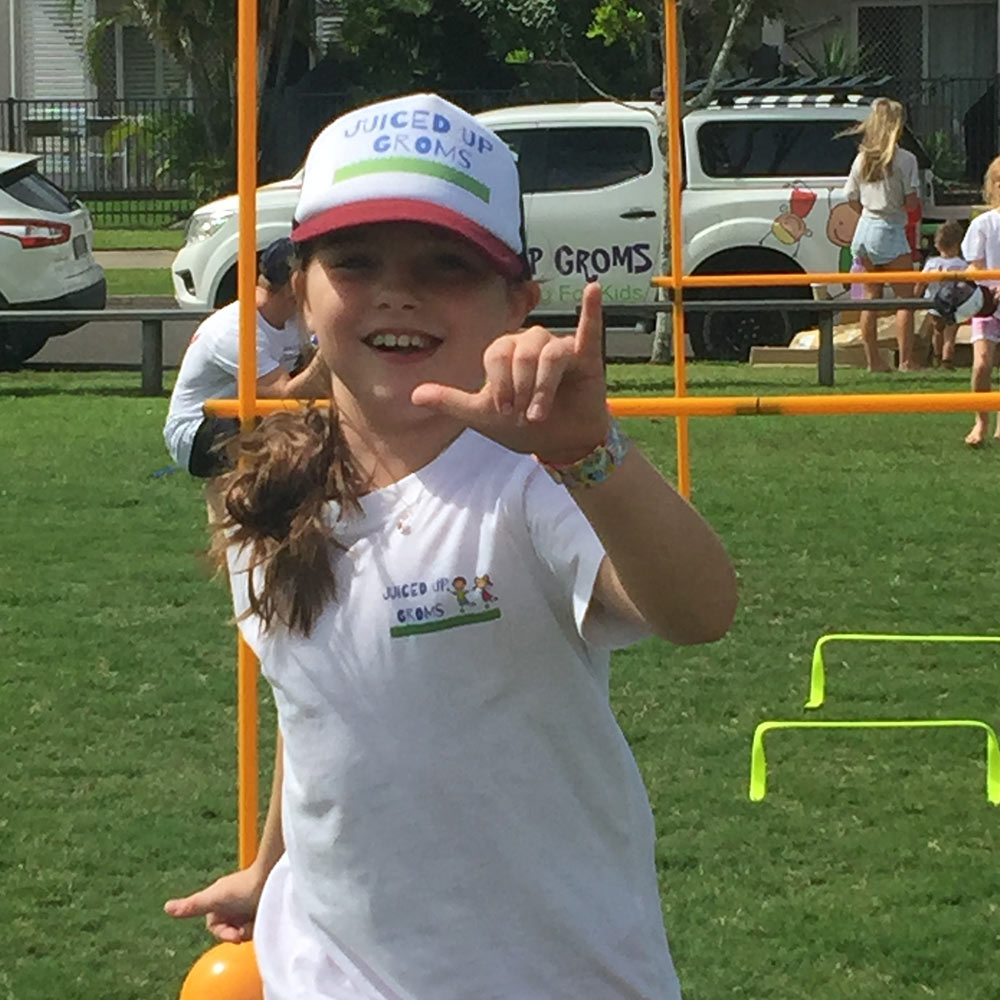 Our Mission
Happy Healthy Thriving Kids!
Meet Cam and Chris, Juiced Up Groms founders
Two excitable lads from the Sunshine Coast, who are super passionate about the health and wellbeing of our youngest generation. They are on a mission to inspire and empower kids to live a JUICED UP life!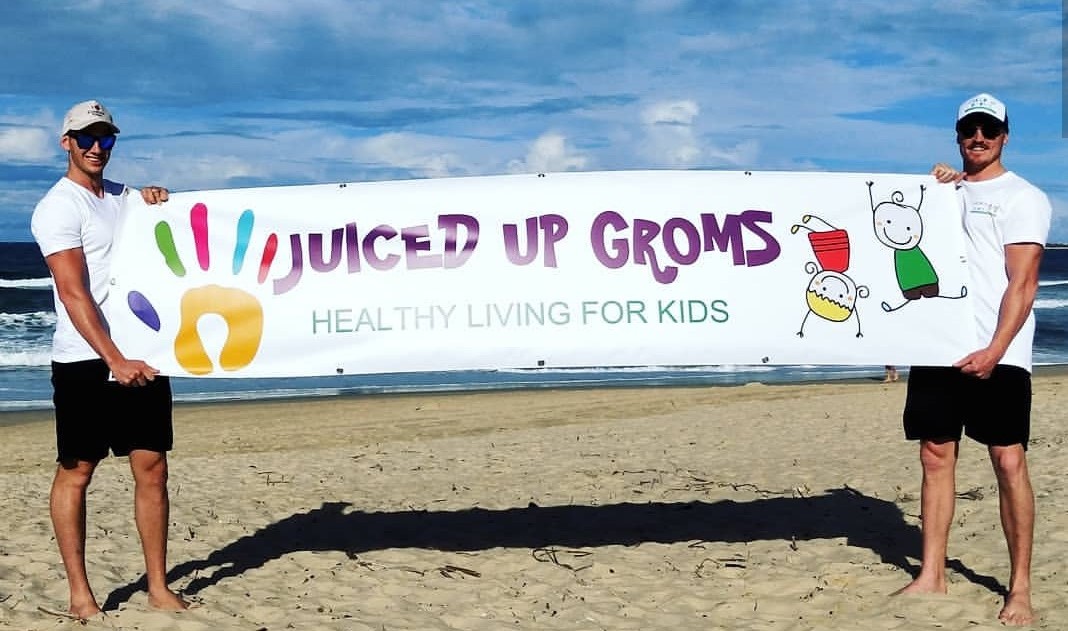 Meet Cam! He is a proud father of three children, nutritionist and healthy kids advocate. He created the Juiced Up Living Show, which is a healthy eating program showcased in schools throughout Australia.
Meet Chris! He is an outdoors enthusiast, high energy guy and qualified personal trainer. As a level three ski instructor, Chris had the pleasure of teaching kids to snow ski all over the world. Now he is bringing his skills set and passion to helping kids get active.
What is a JUICED UP GROM?
https://juicedupgroms.samcart.com/products/eat-like-a-superstar/Quite simply, a "JUICED UP GROM" is a happy, healthy and thriving child who is excited and pumped for life
The Juiced Up Groms mission is to introduce children (and their families) to healthy eating and active living through fun and interactive programs.
You can find the Juiced Up Groms at…..
Healthy Living Shows 
A high energy, entertaining and interactive 60min show about eating healthy and living life Juiced Up!
Juiced Up Living Show
Outdoors 'Fun in the Sun' Programs
For ages 5-12 years, these exciting, high energy, outdoor sessions are sure to get the groms frothing.
Movement & Role Model Programs
Interactive Online Programs
Anywhere! Anytime! Feel the Juiced Up passion through the comfort of your own home.
" Juiced up groms ran a great park session and had an excellent energy that really gets the kids motivated and excited. All the kids enjoyed themselves including my daughter who has asked since if we can do another park session. I truly believe what Chris and cam are creating and their vision is what our kids need growing up in today's society. "
" Juiced up Groms are a real asset to the Sunshine Coast. Cam & Chris are a pleasure to deal with and have an obvious passion for children's health and fitness. The kids are encouraged and nurtured during all the multiple activities set up for them each week. My boys love it! Keep up the great work guys."
" My son had a ball today. Cam and Chris are awesome with kids. This program is fantastic. We can't wait to come back. Thanks guys!"
"Absolutely love the Juiced Up Groms program!! Chris and Cam are absolutely amazing with the kids. Their high energy and positive attitudes are contagious! One of the things I love is how my son and his friends boast after each session about how they encouraged others. This is why I value the JUG program because of the awesome values it teaches our kids – to encourage others, to have a positive attitude and to stay fit and healthy. Can't wait for the boys to visit our school!! Parents, definitely recommend the live show for schools!!!!!! Email your teachers to book them in!!"
"The Juiced Up Groms have such a great idea to get the younger kids moving. There personalities motivate the kids to join in no matter what their fitness levels and the healthy messages peppered through the sessions help the kids to feel good about themselves, family and friends. Can't recommend them highly enough."
"So good at what they do. The kids loving it is the best recommendation possible"